Free Piano Sheets of james newton howard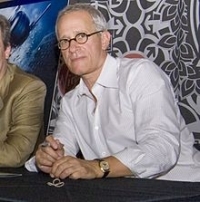 James Newton Howard (born June 9, 1951) is an American composer, conductor, and music producer. He has scored over 100 films and is the recipient of a Grammy Award, Emmy Award, and eight Academy Award nominations. His film scores include Pretty Woman (1990), The Fugitive (1993), The Devil's Advocate (1997), Dinosaur (2000), Atlantis: The Lost Empire (2001), Treasure Planet (2002), King Kong (2005), Batman Begins (2005), Blood Diamond (2006), The Dark Knight (2008), The Bourne Legacy (2012), The Hunger Games series (2012-2015) and Fantastic Beasts and Where to Find Them (2016). He has collaborated with directors M. Night Shyamalan, having scored nine of his films since The Sixth Sense, and Francis Lawrence, having scored all of his films since I Am Legend.
Share this with your friends
There are no sheets found..


The free piano sheet music is provided for personal enjoyment only, not for resale purposes. If you are one of the artists and not happy with your work being posted here please contact us so we can remove it.

Latest Sheets
Here are the latest free piano sheets..
Mailing List
Subscribe to mailing list and get notified of updates.



Latest Sheets Feed


Popular Sheets Feed


Follow us on Facebook