Free Piano Sheets of David Gates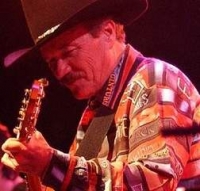 David Gates (born December 11, 1940, in Tulsa, Oklahoma) is an American singer-songwriter, best known as the lead singer of the group Bread, which during the 1970s peaked the music charts with numerous well known songs. The band is now in the Vocal Group Hall of Fame.

The David Gates Songbook, containing earlier hit singles and new material, was released in 2002. Gates's songs have been recorded by many artists, including Telly Savalas, who had a UK #1 hit with "If" in 1975; Vesta Williams, who made a rendition of "Make It With You" in 1988; the band CAKE, which covered "The Guitar Man" in 2004; Ray Parker Jr, who also recorded "The Guitar Man" in 2006; and Boy George, who took "Everything I Own" to #1 on the UK chart, when he covered the Ken Boothe reggae version of Gates's song, which itself had been a UK #1 in 1974. The lyrics sung by Boothe differ from the Gates original, most notably in the title itself, which Boothe sings as "Anything I Own"!
Share this with your friends
There are no other sheets found..


The free piano sheet music is provided for personal enjoyment only, not for resale purposes. If you are one of the artists and not happy with your work being posted here please contact us so we can remove it.

Latest Sheets
Here are the latest free piano sheets..
Mailing List
Subscribe to mailing list and get notified of updates.



Latest Sheets Feed


Popular Sheets Feed


Follow us on Facebook