Free Piano Sheets of Tchaikovsky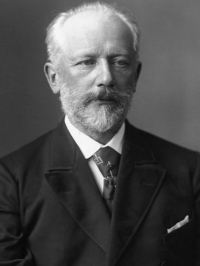 Pyotr Il'yich Tchaikovsky (May 7 1840 – November 6 1893) was a Russian composer of the Romantic era. While not part of the nationalistic music group known as "The Five", Tchaikovsky wrote music which, in the opinion of Harold Schonberg, was distinctly Russian: plangent, introspective, with modally-inflected melody and harmony.

Aesthetically, Tchaikovsky remained open to all aspects of Saint Petersburg musical life. He was impressed by Serov and Balakirev as well as the classical values upheld by the conservatory. Both the progressive and conservative camps in Russian music at the time attempted to win him over. Tchaikovsky charted his compositional course between these two factions, retaining his individuality as a composer as well as his Russian identity. In this he was influenced by the ideals of his teacher Nikolai Rubinstein and Nikolai's brother Anton.

Tchaikovsky's musical cosmopolitanism led him to be favored by many Russian music-lovers over the "Russian" harmonies and styles of Mussorgsky, Borodin and Rimsky-Korsakov.

Nonetheless he frequently adapted Russian traditional melodies and dance forms in his music, which enhanced his success in his home country. The success in St. Petersburg at the premiere of his Third Orchestral Suite may have been due in large part to his concluding the work with a polonaise. He also used a polonaise for the final movement of his Third Symphony.
Share this with your friends
Piano Music Sheets of Artist
Total 8 result(s), listing between 0 - 8.


The free piano sheet music is provided for personal enjoyment only, not for resale purposes. If you are one of the artists and not happy with your work being posted here please contact us so we can remove it.

Latest Sheets
Here are the latest free piano sheets..
Mailing List
Subscribe to mailing list and get notified of updates.



Latest Sheets Feed


Popular Sheets Feed


Follow us on Facebook