Free Piano Sheets of Dan Fogelberg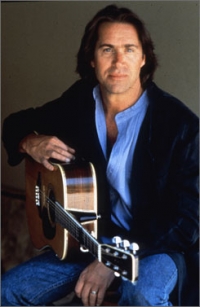 Daniel Grayling Fogelberg (August 13, 1951 Peoria, Illinois – December 16, 2007 Deer Isle, Maine) was an American singer, songwriter and multi-instrumentalist, whose music was inspired by sources as diverse as folk, pop, classical, jazz, and bluegrass music.

Fogelberg released High Country Snows in 1985. Recorded in Nashville, it showcased his (and some of the industry's best) talent in the bluegrass genre. Vince Gill, Ricky Skaggs, Doc Watson, Jerry Douglas, David Grisman, Chris Hillman, and Herb Pedersen were among those who contributed to the record. In a world defined by "life in the fast lane," Fogelberg described the music as "life in the off-ramp." 1987 heralded a return to rock with Exiles, and 1990's The Wild Places was a tribute to Earth preservation. In 1991, he released the live album Greetings from the West.

River of Souls, released in 1993, was Fogelberg's last studio album for Sony Records. In 1997, Portrait encompassed his career with four discs, each highlighting a different facet of his music: "Ballads," "Rock and Roll," "Tales and Travels" (which displayed his talents as a narrative songwriter), and "Hits." In 1999, he fulfilled a career-long dream of creating a Christmas album, with his release of First Christmas Morning, and in 2003, Full Circle showcased a return to the folk-influenced, 1970s soft rock style of music for which he and other singer-songwriters from his era had gained popular recognition.

Fogelberg also used his music to address social issues, including peace and Native American concerns. He was particularly outspoken about his commitment to the environment and to finding alternatives to nuclear power. To that end, Fogelberg included "Face the Fire" on the Phoenix album and performed at a number of the Musicians United for Safe Energy "No Nukes" concerts in 1979 and 1980.
Share this with your friends
Piano Music Sheets of Artist
Total 1 result(s), listing between 0 - 1.


The free piano sheet music is provided for personal enjoyment only, not for resale purposes. If you are one of the artists and not happy with your work being posted here please contact us so we can remove it.

Latest Sheets
Here are the latest free piano sheets..
Mailing List
Subscribe to mailing list and get notified of updates.



Latest Sheets Feed


Popular Sheets Feed


Follow us on Facebook